Apartment Obernosterer Kaprun
The Apartments Obernosterer in Kaprun were newly built in the summer of 2008 and are situated in the centre of Kaprun, which together with Zell am See makes up the tourism region of Zell am See - Kaprun .

Offering over two million overnight stays, the tourism region Zell-am See – Kaprun is one of the most important tourism centres in SalzburgerLand and in Austria.

In the Kaprun glacier ski area, with the Kitzsteinhorn (3.203 m) skiing is possible all year round (apart from 4 weeks /year maintenance work).

In addition to the glacier area, Kaprun also has a further ski area at the Maiskogel.

Kaprun has a population of around 3.000 and lies at the foot of the Hohe Tauern within the Glockner Group. Parts of the community area of Kaprun are within the Nationalpark Hohe Tauern.

In the form of the Große Wiesbachhorn (3,570 m), the summit of the 7th independent mountain in Austria and the 3rd highest summit of the Glockner Group lies with in the community area of Kaprun.

We look forward to making you welcome in our Apartment House Kaprun.




Apartments in Kaprun overview
Apartment Kaprun History
Our apartment house was originally the stores for Metal Construction Obernosterer, which is situated in nearby Zell am See – in 2008 we cleared everything out and converted the building into holiday apartments. Due to the high ceilings and large panorama windows, the apartments are inviting and bright and offer a fantastic view of the nearby Kitzsteinhorn.

The central situation of our apartment house means that you are only 10 minutes by foot from the centre of Kaprun.

A short car journey will bring you to the Glacier Valley Base for the Kitzsteinhorn, the Maiskogel and other surrounding ski areas such as Zell am See - Schmittenhöhe or the ski area of Saalbach- Hinterglemm.

The bus stop for the ski bus is ca. 80 m from your apartment and from there the free shuttle bus departs every 15 minutes to the lifts.




Holiday and relaxation in Kaprun-Zell am See
Relax after skiing on the Kitzstein glacier, Kaprun in our own wellness area. With our Finnish sauna or an 'experience shower' you can also, on request, enjoy a classic massage.

In this area and pleasant atmosphere, the keyword is feel good.
Zell am See-Kaprun Card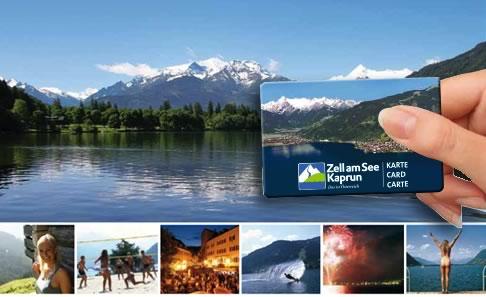 The Zell am See-Kaprun Card is here, and offers summer guests to the region a very special service: action, fun and variety all with one unique card. The best thing about it? It is an all-inclusive deal!
The Zell am See-Kaprun Card has got what it takes. It opens up a whole load of opportunities for you: it serves as a dooropener to the type of activities you wish to participate in on holiday.
Your stay is enriched by a fascinating facet.
Right from the very first minute of your stay,you can start enjoying the advantages of the Zell am See-Kaprun Card. Enjoyment - this also means saving future admission fees. Enjoy the cable cars, bathing beaches and indoor pools, buses, trains,natural attractions and the sights without having to pay extra - or at an attractive discount price at our bonus partners.
As you can see: it is worth getting the Zell am See-Kaprun Card!

Download info flyer


Customer Reviews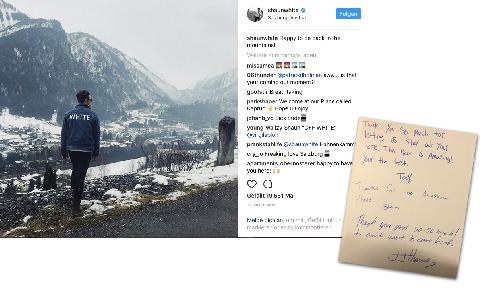 Shaun White & Crew enjoy their stay at Apartment Kaprun Großglockner.

Shaun White @ Instagram