TAUERN SPA Kaprun
Relaxation and wellbeing have always been top priorities in Zell am See-Kaprun. The resort has absolutely everything to guarantee for a perfectly relaxing wellness day. Treat yourself to an unforgettable time and let us pamper you from head to toe in the immediate vicinity of Kitzsteinhorn and the Hohe Tauern mountain range.

At the Tauern Spa, you are awaited by a gigantic wellness oasis which has something in store for everybody like panorama saunas, a brine pool, a glazed exterior pool, and an aroma steam bath.

For all those who prefer a more active way of relaxation, there is a 25-metre swimming pool as well as sporting equipment to train the cardiovascular system and muscles. And at the 'Spa Treatment' section, beauty experts pamper you with exclusive treatments and massages.
Ski & Golf WM
An ingenious combination: start with a giant slalom at the Kitzsteinhorn and the following days golf tournament at the golf course in Zell am See-Kaprun.
With a giant slalom on the Kitzsteinhorn glacier will open the World Cup, followed by two rounds of golf in Zell am See. The outcome of the race of the stroke number of the two rounds of golf in a combined score will be added. Chance, only those who master a sport well.
Date is: 11. - 15.5.2011

In recent years, many sports celebrities such as Kalle Palander, Bode Miller, Thomas Sykora, Bjoern Einar Romoeren, Reinfried Herbst and Werner Franz had here at the start.

BMW Mountain Days
The BMW Mountain days will be taking place from the 2. to the 5. of June in Kaprun

Program Highlights:


Testing the current BMW models
Mess tent with the latest trends
Guided tours with max. 10 participants:
Common Bike tours in small groups on the most beautiful Mountain roads in the region, over 30 tour guides are looking forward to seeing you.

All tours are given daily with local tour guides instead, departure 9.30 Clock - return approximately 14:00 Clock

For more information:
http://bmw-mountain-days.at

Hiking in Zell am See - Kaprun
Hiking trails and hiking tours
Trails as far as your feet can carry you: a mountain tour to Kitzsteinhorn, Schmittenhöhe or Maiskogel is a special experience for hiking enthusiasts. Against the backdrop of gorgeous scenery, you can make your way up to the peak either leisurely or at a fast speed. There are a lot of splendid routes. Upon request accomplished guides can accompany you on your way up. They will make sure that you won't miss anything, not even the smallest detail of the lush flora and fauna.

In Zell am See-Kaprun you will only reach your limits at 2,600 metres of altitude. If you are equipped with carabiners and a rope, though, you can make your way up higher - along marked mountain climbing zones, so that you can get to the peak. If you are not that fit, you can conquer the mountains quite comfortably in one of the numerous cable cars. In any case, you should wisely choose the right route and make sure you wear sturdy shoes when setting out on your trip.

Once you have reached your destination, you will be rewarded with a gorgeous view across the entire region. Kitzsteinhorn is 3,203 metre high and Schmittenhöhe rises up to 2,000 metres. That's the best place for taking a break. Visit one of our typical huts, Alpine cabins, or inns! After you have refreshed yourself there, it will be easier to march on!

Golf in Kaprun Zell am See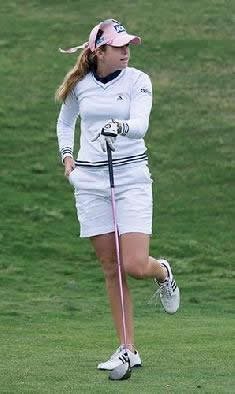 Situated in the wide and sunny Salzachtal with the unbelievable mountain panorama of the Hohe Tauern National Park, both 18 hole golf courses make up the largest and probably the most beautiful golf complex in the Austrian Alps.

You can drive to the golf course in just a few minutes from the Kaprun apartment. If you can't book a start time on this course, then you can reach 20 other golf courses within an hours drive.

Reserve a tee-off time now : Tel +43 (6542) 56161-0

more info

The Großglockner 3,798 m
At a height of 3,798 m, the Großglockner is the highest mountain in Austria and with construction of the High Alpine Route, the majestic summit has achieved a new dimension.

This is a favourite trip destination and for many people the epitome of an impressive natural experience : here you can sense greatness and power, here you can succumb to the fascination of eternal ice and the primary power of nature.

Many points of interest on the Großglockner High Alpine Route will invite you to stay for a while : information boards, six educational paths and two visitor centres will inform you about the experience world which is the Großglockner.

The drive to the highest mountain in Austria starts for many at the from the Salzburg side at the toll station Ferleiten. Guests travelling from Carinthia via Heiligenblut drive first through Kasereck and Schöneck before reaching Kaiser-Franz-Josefs-Höhe.


Panorama glacier walking
Impressive viewpoints on the Kitzsteinhorn at over 3,000 m and also over the glacier itself can be discovered during this free of charge guided walk.

Experienced Kitzsteinhorn walking guides can answer your questions about the mountains, the glacier and alpine flora and fauna.

The starting point is the panorama terrace at the summit station at a height of 3,029 m and the tingling conclusion : walking over the glacier to the ice arena and fun in the summer snow.

Following the walk over the glacier plateau, we go back to the summit station using the Glacier Shuttle. An easy walk, without climbs offering glacier contact for everyone.


Details
When : July to August, last tour on 5. September
Twice daily at 11.30 and 13.00 hrs


Meeting point : Panorama terrace, summit station


Duration : ca. 45 minutes


Participation free of charge
Zell am See-Kaprun Card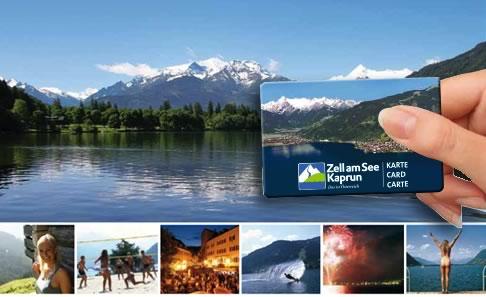 The Zell am See-Kaprun Card is here, and offers summer guests to the region a very special service: action, fun and variety all with one unique card. The best thing about it? It is an all-inclusive deal!



The Zell am See-Kaprun Card has got what it takes. It opens up a whole load of opportunities for you: it serves as a dooropener to the type of activities you wish to participate in on holiday.
Your stay is enriched by a fascinating facet.
Right from the very first minute of your stay,you can start enjoying the advantages of the Zell am See-Kaprun Card. Enjoyment - this also means saving future admission fees. Enjoy the cable cars, bathing beaches and indoor pools, buses, trains,natural attractions and the sights without having to pay extra - or at an attractive discount price at our bonus partners.
As you can see: it is worth getting the Zell am See-Kaprun Card!

Download info flyer